Hi everybody,
How are you all today? Well, I'm still in Mumbai (Bombay). Thankfully, the rains have taken a break and the warm sunshine has made me a little cheerful again! :)
Well, I made these Veggie Fritters the other day - Very Modest ingredients, Very Quick, Very easy to make and Surprisingly Crispy and Yummy! I want to share the recipe with you. Hope you guys like it!
Veggie Fritters:
Ingredients-
Cabbage (Medium): Half
Carrot: 1
Capsicum / Green Pepper: 1
Onion: 1
All-Purpose Flour: 1 Cup
Salt: To taste
Water
Oil: For Frying
Method-
1) Finely Chop all the Veggies together. You could chop them all together if you want.
2) Add the Salt and Flour to it.
3) Add Enough Water to make the mixture sticky. Mix well.
4) Deep Fry till they turn Golden.
5) Serve with Tomato Ketchup.
Trust me, its very simple to make and very yummy! Very convenient when you have unexpected guests over!
Sorry for the poor picture quality. I was in a real hurry so I took this pic with my cellphone....I know, I'm Pathetic! :p
Anyways, I want to share a few projects that I had done in the past. I came across these pics and just couldn't resist myself from posting these.
This was a Cross Stitch Pattern that I had done when I was in School (Grade 5, to be precise). I was 10 at that time. My mom has still kept it safe in a bag (Aren't Mom's the greatest?)
I loved it so much that I actually wrote my Name and Class on the sides so that incase I lost it somewhere in school, it could be found and returned back to me! :p
And now these flowers, these aren't that old. I made them last year, some from Crepe paper, some from Stockings. Aren't they beautiful??
Anyways, I hope you guys didn't find this post boring :P
In the meantime, I'm linking to:
border="0" href="http://tatertotsandjello.blogspot.com"
target="_blank">
src="http://hadfield.smugmug.com/photos/825895175_xmTVA-O.jpg"
alt="Join us Saturdays at tatertotsandjello.com for the weekend wrap
up party!" />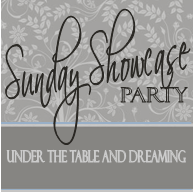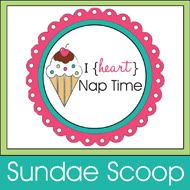 That's all for now!
Loads of Love,
Alia